INTENSE SIMULTANEOUS GAMEPLAY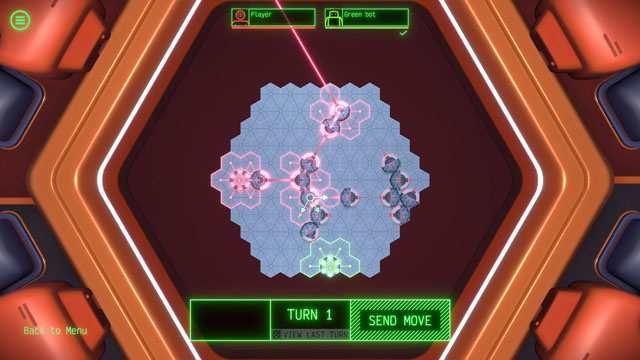 Engage in a strategy board game for 2 to 6 players that defies time and traditional gaming rules.

In Sente, all players' actions occur simultaneously, creating a nerve-wracking environment.

It's a heart-racing experience where each move can trigger a ripple of outcomes, while the board continuously strives for equilibrium.
THE TRUE TEST OF STRATEGY
Chess meets Poker in the era of Robots: A perfect game, of imperfect information.

Victory in Sente is as much about strategy, as it is about intuition.

You are challenged to predict your adversaries' simultaneous moves, based on openly available information.
...a timeless classic that promises to keep you hooked for ages.
Coming soon.
Wishlist now on Steam!